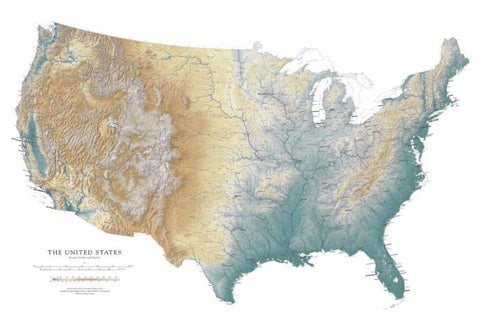 United States (except Alaska and Hawaii) by Raven Maps
Beautifully detailed 94 x 148cm (37 x 58) physical wall map of the United States of America at a scale of 1:3,500,000.

The cartography shows relief through a highly detailed shading and terrain differentiation is shown through variations in color, giving the mapping an almost 3-dimensional feel.

The map displays state boundaries; state capitals; major cities; glaciers; mountain ranges; rivers and lakes; as well as urban areas; important roads, and railroads.
Product Number: 2067086M
Product Code: RP_USA_C_WA
ISBN: 9780783426044
Year of Publication: 2002
Map type: Wall Map
Geographical region: United States
---
Related Maps