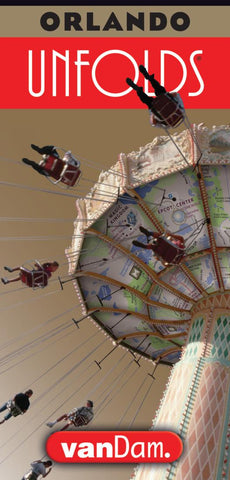 Orlando, Florida, Unfolds by VanDam
VanDams award winning Orlando Unfolds maps all of Orlandos theme parks, hotels, resorts, golf courses and more at an immensely legible scale with 3D buildings. Includes detail maps of Disney World, Epcot and Disneys Hollywood Studios.

This compact map package refolds easily to 3 x 7.25 (8.5 x 11 open) and fits discreetly in your shirt pocket. Complete street index makes navigating the Magic Kingdom and beyond fun and easy.
Product Number: 2185950M
Product Code: VD_UN_ORLAN
ISBN: 9781932527353
Year of Publication: 2005
Folded Size: 7.48 x 3.15 inches
Unfolded Size: 11.02 x 7.28 inches
Map type: Folded Map
Geographical region: Florida
---
Related Maps