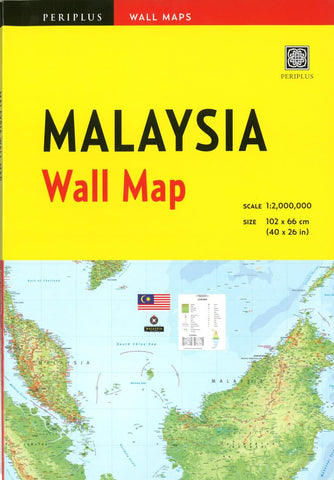 Malaysia Wall Map by Periplus Editions
This map of Malaysia in the Periplus Wall Maps series is available in a user-friendly format. Folded neatly into a heavy-duty cardstock protective pocket/folder, it features comprehensive coverage of tourist facilities and public amenities, an easy-to-use legend for quick reference, plus a fully digital map base which allows them to be frequently updated.

included protective folder.
Product Number: 2166926M
Product Code: PP_MALAY_WALL
ISBN: 9780794603762
Year of Publication: 2006
Folded Size: 10.63 x 7.48 inches
Unfolded Size: 25.2 x 38.98 inches
Map type: Wall Map
Geographical region: Malaysia
---
Related Maps