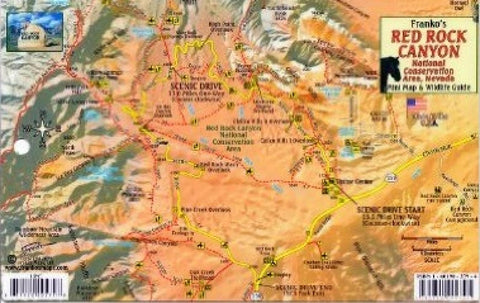 Frankos Map of Red Rock Canyon, Red Rock Canyon Wildlife by Frankos Maps Ltd.
A laminated card measuring 8.5 x 5.5 containing commonly found wildlife in the area. The Clear resolution of the pictures will help visitors to identify these animals at one glance.
Great entertainment for everybody while driving through or hiking.
It will fit on jacket pockets or worn dangling from the neck.
Reverse shows map of area with scenic drive route highlighted.
Product Number: 2060786M
Product Code: FM_RED_ROCK_WILD
ISBN: 9781601902795
Year of Publication: 2011
Unfolded Size: 5.51 x 8.46 inches
Map type: Flat Map
Geographical region: Nevada
---
Related Maps