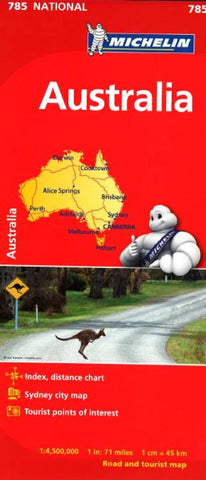 Australia (785) by Michelin Maps and Guides
Michelin maps show features in shaded relief maps with some spot elevations. The roads are high lighted, with road numbers and distances well marked. Multilingual legends show points of interest such as historic sites, museums and scenic sites.
Includes distance chart and inset of Sydney region.
Product Number: 2056490M
Product Code: M_CC_785
ISBN: 9782067174092
Year of Publication: 2012
Folded Size: 9.84 x 4.72 inches
Unfolded Size: 37.8 x 42.13 inches
Map type: Folded Map
Geographical region: Australia
---
Related Maps