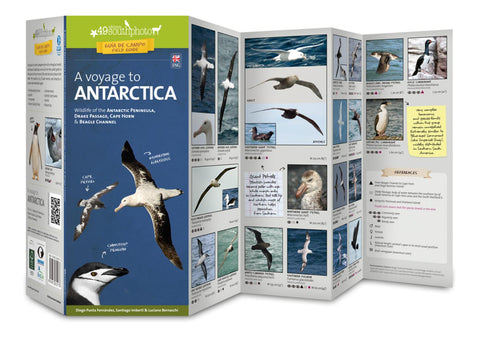 A Voyage to Antartica Field Guide (Wildlife) by 49southphoto
Wildlife of the Antarctic Peninsula, Drake Passage, Cape Horn & Beagle Channel. Designed as a travel companion for visitors throughout remote and natural landscapes, these pocket guides help you discover some of the most distinctive features that make Antarctica a unique and remarkable region.

Features 85 high-quality pictures, 49 birds, 17 mammals, Common names, Scientific (latin) names, Families, Natural sizes
.
Product Number: 2260225M
Product Code: 49S_ANTARCTICA
ISBN: 9789872625573
Year of Publication: 2013
Unfolded Size: 8.27 x 3.54 inches
Map type: Other
Geographical region: Antarctica
---
Related Maps